Environmental pathogen testing program
A well-designed, regularly conducted Environmental Monitoring Program
---
Course Details
A well-designed, regularly conducted Environmental Monitoring Program, utilizing a complement of best-fit testing methods, helps food facilities keep food products safe by ensuring that sanitation practices are effective and potential contaminants are being detected
EPTP (Part 1)
Introduction to EPTP and Food-Borne Pathogenic Bacteria.
Factors enhance pathogenic bacterial growth (FATTOM)
Food Poisoning (Symptoms and treatment).
EPTP (Part 2)
Environmental zoning
Micro Swabbing procedures and corrective action.
Environmental pathogen testing program in Food safety standards
Number of lectures

2

Number of hours

01:48:42
Course Topics
---
Course Instructor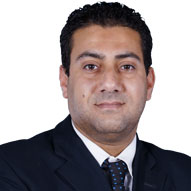 Food safety and lab Manager at Golden state foods middle east.
Quality Deputy Manager at Americana KSA.
Quality Ass. Manager at Americana KSA.
Quality Section Head at Americana KSA.
BSC of Veterinary Medicine.
BRC , ISO 22000 , ISO 9001 , 14001 Lead Auditor.
High field Certified instructor for HACCP and Food safety management system.
---