Emotional Intelligence
You learn to tap into your own feelings, sense inner signals
---
Course Details
You learn to tap into your own feelings, sense inner signals, and recognize, how your feelings affect you and your performance. You become more proficient in self-awareness and have a greater capacity to be aware what is impacting you and others. You understand different parts of your personality better and develop effective skills in self-leadership.
You understand the impact of emotions and how you benefit from emotional intelligence
You learn how the physiology of the brain plays a major role in dealing with emotions.
You are more aware of the emotions that steer your actions.
You identify emotional triggers and can regulate more consciously those automatic reactions that may get you into difficulties.
You gain insight into the benefits of mindfulness, and learn how to integrate it into your daily life.
Number of lectures

3

Number of hours

02:15:58
Course Topics
---
Course Instructor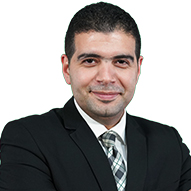 More than 19 years working in teaching, consulting, companies restructuring, project management, human resources, setting KPIs along with objectives and main goals.
He has acquired a lot of hands-on experience in the field of training, teaching, Project management, engineering, planning, consulting locally and international in oil and gas.
He is teaching in Arab Academy for Science, Technology and Transport (AAST), British University in Egypt (BUE), Bloom Business School, BBS and other reputable organizations.
---