Presentation Skills for Pharmaceuticals
This course is your key of preparing and execution a presentation in a pharmaceutical company
---
Course Details
This course is your key of preparing and execution a presentation in a pharmaceutical company
We will discuss basics of presentation skills.
We will learn how to analyze the audiences.
We will learn how to build the presentation in a professional way.
You will be taught how to deliver the presentation in a persuasive manner.
Fundamentals of presentation
Audience analysis and supporting materials
Building presentations and Presentation mechanics
Presentation process
Fundamentals of persuasion
Number of lectures

3

Number of hours

05:27:19
Course Topics
---
Course Instructor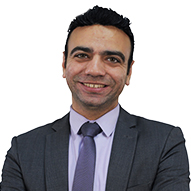 Dr. Ayman graduated with bachelor of Veterinary from Cairo university, Egypt.
He has more than 11 years of experience in the field of medical marketing.
He is a membership of general syndicate of trainers of human development (Egypt) and International Parliament of Scientists of human Development.
He applied more than 30 training courses covering different business topics, Marketing, Leadership, time and stress management,presentation skills, strategic management ,and TOT.
He got MBA in marketing from Brooklyn Academy.
---