Pharmaceutical Medical Function
This course will engage you into the holistic awareness of the medical job which considered currently a very important Job, and has a separated department throughout many of pharmaceutical corporations.
---
Course Details
Via this course we will navigate throughout the principles of the job, requirements of the personal who seeking for joining this job, in addition we will settle a many of definitions, expressions, maneuvers and protocols that always constantly related to the medical function.
Furthermore, we will know career path, rotation and the functions that could be intersected with the medical function.
The module designed for medical first line management aspiring and / or Country medical lead (This is according to internal career ladder of each company).
1-Definitions and conceptualization of the medical function.
2-Basic requirements and role In different Tasks.
3-How to excel the medical role.
4- MSL
5-Advisory Board and Medico-Compliance Aspect.
6-Clinical trials, monitoring of the visual aids and medical info, scientific strategic planning, supervision and controlling
Number of lectures

4

Number of hours

02:45:23
Course Topics
---
Course Instructor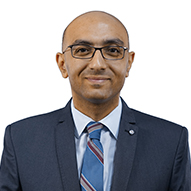 Dr. Rimon Gorgui graduated with bachelor of Veterinary from Cairo university, Egypt.
Dr. Remone is Senior Product Manager at NOVELL PHARMA.
17years of professional Transformational, innovative & versatile experience which mainly in sales, marketing,Medical & training.
Regional Medical Scientific Liaisonn at SANDOZ /Egypt/ Sudan/Africa.
Medico-Marketing Product Manager at Sunny Medical Group.
District Sales Manager- Anti-Infectives at HIKMA.
District Medical Sales Manager at GSK-CH /Egypt.
Executive Medical Representative at SANDOZ.
Neuroscience Promotion Sales Specialist at EVA Pharma.
---