Microsoft Word - advanced level
In the advanced level of Microsoft Word Course you will be one of the experts in all program tools and features , you will learn the professional way to format content ,using sections and how to create one file with different layouts , formats
---
Course Details
•In the advanced level of Microsoft Word Course you will be one of the experts in all program tools and features , you will learn the professional way to format content ,using sections and how to create one file with different layouts , formats and properties such as margins , page borders .. etc.
•We will jump deep in business document tools such as advanced tables , hyperlinks , official themes and cover pages , eventually we will protect and print the document
•You will also learn how to work with huge business documents , by the end of this course you will be able to create table of content , table of figures , index , send hundreds of letters in 3 clicks and so much more .
Build and format Your document like a BOSS
•Font and Paragraph Formatting
•Add content to your document
•Use Or design your Own Cover Page
•Mastering Using Tables
•Divide your document to sections with different setting, header and footer, page numbers , etc.
•Covert Text to Table and the opposite
•Magic of using Hyperlinks and bookmarks
•Change your Document look in a second by using themes
•Water Marks and why you should use it
Number of lectures

3

Number of hours

03:44:32
Course Topics
---
Course Instructor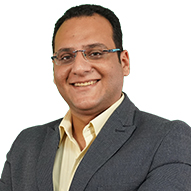 More than 12 years of experience in the field of training for individuals and companies.
Certified as official trainer from microsoft from 2010 and official microsoft learning consultant from 2011.
Microsoft office specialist expert which trained more than 5000 candidates with 98% customer satisfaction average rate.
Working as expert training consultant freelancer in many national and international companies.
He designs and trains a full courses and programs for medical field for all field force and managerial levels that working in different Pharmaceutical companies such as Sanofi , Novartis , MSD , chemipharm , October … Etc.
---