Mastering Creating Dynamic Interactive Dashboard
Mastering Creating , Managing and Editing Dashboards From Scratch to Professional .
---
Course Details
Dashboards Main Tools and Techniques
Dashboard Concept
Adding Advanced Formulas to your Dashboard
Using Form Controls
Advanced Chart Techniques
Dashboards Case Studies and Full Projects
2-Project 1 –Products Sales Performance Tracking Dashboard
Project 2- Dynamic Dashboard by using and Macros
Project 3 – Sales Dashboard by using Pivot / Slicer
Project 4 - KPI Dashboard by using Advanced Formulas
Number of lectures

2

Number of hours

09:54:46
Course Topics
---
Course Instructor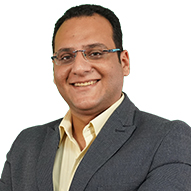 More than 12 years of experience in the field of training for individuals and companies.
Certified as official trainer from microsoft from 2010 and official microsoft learning consultant from 2011.
Microsoft office specialist expert which trained more than 5000 candidates with 98% customer satisfaction average rate.
Working as expert training consultant freelancer in many national and international companies.
He designs and trains a full courses and programs for medical field for all field force and managerial levels that working in different Pharmaceutical companies such as Sanofi , Novartis , MSD , chemipharm , October … Etc.
---