Marketing Diploma in Healthcare Organization
By the end of this course; the participants will be able to: Understand & applying how to attaract and maintain theier customers in long relationship and also gain a competitive advantages over the healthcare competitors in the market.
---
Course Details
Marketing: Creating and Capturing Customer Value
-Company and Marketing Strategy Partnering to Build Customer Relationships
-Analyzing the Marketing Environment
-Managing Marketing Information to Gain Customer Insights
-Consumer Markets and Consumer Buyer Behavior
-Business Markets and Business Buying Behavior
-Customer-Driven Marketing Strategy
-Product, Services, and Brands
-New-Product Development and Product Life-Cycle Strategies
-Pricing and Pricing Strategies
-Marketing Channels
-Retailing and Wholesaling
-Integrated Marketing Communications Strategy
-Advertising and Public Relations
-Personal Selling and Sales Promotion
-Direct and Online Marketing
-Creating Competitive Advantage
-The Global Marketplace
Number of lectures

5

Number of hours

13:05:09
Course Topics
---
Course Instructor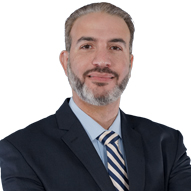 -DBA – MBA in Marketing
-25 Years of Experience in Healthcare sectors (pharmaceutical – Laberatory – Hospital) in international companies
-Middle East and Africa Alexandria university.
Pharos university.
IRRAS Academy – Pearson UK
John Sulston University – UK, MBA & DBA (international Marketing & Marketing). CAVB – Cameroon – Tunisia – Congo RDC.
Quadrate Training Co.
---